Associate Professor for Information and Graphic Arts Technology (PhD)

Faculty functions and other positions
Senat member at Faculty of Natural Sciences and Engineering (2021- )
Member of the faculty commision for scientific and research work (2021-)
Courses
Lectures:
Bachelor's Degree: Packaging Design, Graphic product finishing and Graphic finishing

Master's Degree: Barrier properties of packaging materials and systems
Doctoral degree: Functionalization of graphic materials
Practicum:
Bachelor's Degree: Packaging 1, Packaging 2

Visiting professor at universities abroad
2022: North Texas University, USA (visiting professor)
2019: University of Novi Sad, Serbia (visiting professor)
Research activity
Packaging

Packaging and materials sustainability and circularity

Coatings

Bio-degradable polymers

Bio adhesives

Material analysis
Research on structural properties and applications of natural, bio-polymers and fibers: research on the structure and properties of polysaccharides, proteins, starches, waxes, lignin and other biomaterials and bio wastes used for coatings on paper, cardboard and packaging materials. Research is also related to the production of films / foils that can be used for wrapping food products. Research has been carried out and is still ongoing within COST actions CA 15118 (FoodMC) and FP1405 (ActinPak), CA17128 (LignoCOST), CA18125 (Aerogel), CA19124 (CIRCUL-A-BILITY). The results were published in SCI articles and conferences.

Research of natural, bio-polymers, used as adhesives in the packaging industry: polysaccharides, starches and waxes research that could be used in packaging materials. Research is carried out under the COST action CA15216 (ENBA). The results of the research are published in SCI magazines and conferences.

Research of treatment procedures of coating solutions using various technologies: the use of ultrasonic technology, a bath, which makes it possible to improve the homogeneity of the coating and films from these natural polymers. The results of the research were published in SCI magazines.

Research of the printing properties of coated papers: research of the printing properties of coated paper with bio polymers. The results of the research were published in SCI magazines and conferences.
Research of the resistance of packaging materials and the search for solutions to insect infections, within the COST action CA151118 (FoodMC).
Research of the packaging sustainability, circular economy within collaboration with University of North Texas, USA (published articles).
Editor for scientific journals

2022 – 2023: Special Issue in journal Polymers [IF 4.967 Q1]:  Polymers: Edible, Active and Intelligent Food Packaging
2020 – 2022: Special Issue in journal Polymers [IF 4.967 Q1]:  Polymers: Stabilization of Bio-Based Polymeric Materials
2022 – 2023: Special Issue in journal Coatings [IF 3.236 Q2]: Sustainable Coatings for Functional Textile and Packaging Materials
Publications
Author of more than 90 scientific papers, contributions at international and home conferences, invited lecturer at many international conferences, mentor of 2 doctoral students, mentor of 6 master degree works, mentor at 26 diploma works, co-mentor at 25 diploma works…more (SICRIS-BIBLIOGRAPHY BASE).
ORCID LINK TO MY SPECIFIC PUBLISHING: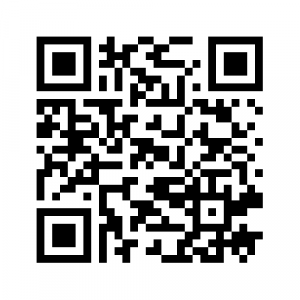 Projects
EU project: Urban Initiative Actions – UIA cities (2017-2020): From harmful to useful with citizens' led activities, acronym APPLAUSE (APPLAUSE)

EU project: Program of the Smart Specialization Strategy (2016-2020): "Exploitation of the potential of biomass for the development of advanced materials and bio-based products", acronym CEL.CYCLE (CelCycle)

Creative path to knowladge (Project Postiljon): March 2019-July 2019
EU project: EcoPaperLoop-Enhancing the Quality of Paper for Recycling (2012-2014) (EcoPaperLoop)
National (ARRS) projects:


Analysis of separately collected fractions of waste packaging in Slovenia, possible applications and potency (L2-9278)

Alternative bleaching agents (L2-7228)

Optimizing the manufacturing process of rubber products with a carrier core of textiles (L2-6327)

Development of high quality hygienic and medical textiles (L2-6255)


COST projects (MC MEMBER for Slovenia) – running and ended projects:


COST CA 15216: European Network of Bioadhesion Expertise: Fundamental Knowledge to Inspire Advanced Bonding Technologies (ENBA) – ended

COST CA 15118: Mathematical and Computer Science Methods for Food Science and Industry (FoodMC) – ended

COST CA 15125: Designs for Noise Reducing Materials and Structures (DENORMS) – ended

CA 18 136: EU Forum for Advanced Practices – running
COST CA 17128: Establishment of a Pan-European Network on the Sustainable Valorisation of Lignin (LignoCost) -running
COST CA 18210: Oxygen sensing a novel mean for biology and technology of fruit quality (Aeorgel) – running
COST CA

19124: Rethinking Packaging for circular and sustainable food supply chains of the future (CIRCULAR-A-BILITY) – running
Membership in associations
International Polysaccharide Network of Excellence International Polysaccharide Center of Excellence

International organization for graphic arts technology: Ghent WorkGroup (GWG)
Technical Committee at the Slovenian Institute for Standardization for Packaging SIST / TC EPO (Packaging and Wrapping).

Society of Engineers and Paper Makers of Slovenia

Association of Engineers and Textile Technicians of Slovenia

Mentorship at student exhibitions

Mentor at exhibition "Cankar ludo game" July 2018: locations Ljubljana (Atrium SAZU-Slovenian Academy of Sciences and Arts ), Croatia-Rijeka (November 2018), Croatia-Zagreb (December 2018);

Mentor at exhibition "Gal in the National Gallery" within the event Days of Graphics, Post and Telecommunications Museum, Polhov Gradec, November 2018.

Mentor at exhibition of graphic products under the name "Inovation Planet" at locations:


Faculty of Natural Sciences and Engineering, Department of Textiles, Graphic Arts and Design, June 2016;

City Hall Ljubljana, September 2016;

within the event "Graphics Days", Museum of Post and Telecommunications, Polhov Gradec, Slovenia, October 2016.


Mentor of the annual exhibitions, graphic products, students at the Faculty, which were created as part of the practicum and seminars at subjects Packaging 1 and Packaging 2 (2006 – 2017).

Mentor of winning student products in the competition

Box Manufacturing Olympics (Florida, USA), which were created at course Packaging Design (2021)
Leader and mentor at student project "Redesign of packaging from Slovenian dairy company Mlekarna Planika Kobarid" (2022)
Other activities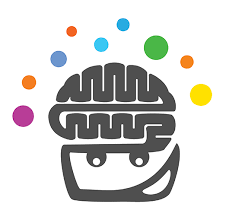 From 2019 – external collaborator at Slovenian youth TV show Male sive celice on Slovenian national television RTV  Slovenia.