The Career Centre offers various free services to students:
career consultations on an individual basis and in groups (advice on choosing a study programme, on entering into employment, on preparing a career plan);
free workshops and other additional education for students to obtain further competencies and practical knowledge for more effective entry into the labour market – there are also workshops available in English;
information on first-, second- and third-cycle studies;
information on employment opportunities after graduation;
presentations of employers and employment opportunities in their organisations for the purpose of establishing contact between students and potential employers even before graduation;
study visits to organisations where students get to see first-hand the real working environment.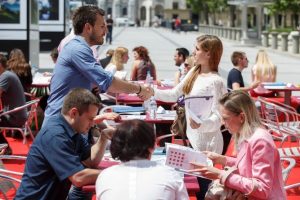 Our most popular projects include: Career Days, Simulation of the Selection Procedure, Elevator Pitch Festival and Challenges Abroad.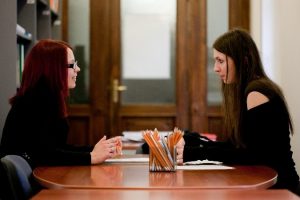 For individual counselling, you need to make a prior appointment with
Tina Premelč, Senior Advisor: tina.premelc@ntf.uni-lj.si or 041-358-994.
In order to achieve the set goal, we offer potential employers the following free options to participate:
advertising job vacancies, student jobs and student practice;
publishing calls for company scholarships;
presenting employers and employment opportunities to graduates at UL faculties/academies;
visits of students to actual working environments;
information on study programmes at the University of Ljubljana and the higher education reform in light of the Bologna reform;
other services upon agreement (case studies, roundtables, career days and similar).