SECOND TRANSNATIONAL MEETING OF THE CLEANTEX PROJECT WITH THE GOAL TO IMPROVE THE SUSTAINABILITY AND CIRCULAR ECONOMY IN THE TEXTILE SECTOR
On Monday 28 June, the second transnational project meeting of the CLEANTEX project took place in Athens, Greece. The meeting was hosted by the Cre.Thi.Dev partner. For the first time since the launch of the project, the meeting was held in a hybrid format, which allowed some of the partners to physically participate in the meeting.
During the meeting, the consortium discussed the next activities, including the preparation of the MOOC, the elaboration of the bootcamp training, and the organisation of the summer school. The partners also discussed measures to advance the dissemination of the project results, points on financial aspects and possible risks that could affect the project in order to anticipate and minimise them. They were also briefed on the findings of the interim report.
The next project meeting is scheduled for October 2021 in Terrassa, Spain.
Photo: CLEANTEX partnership during the meeting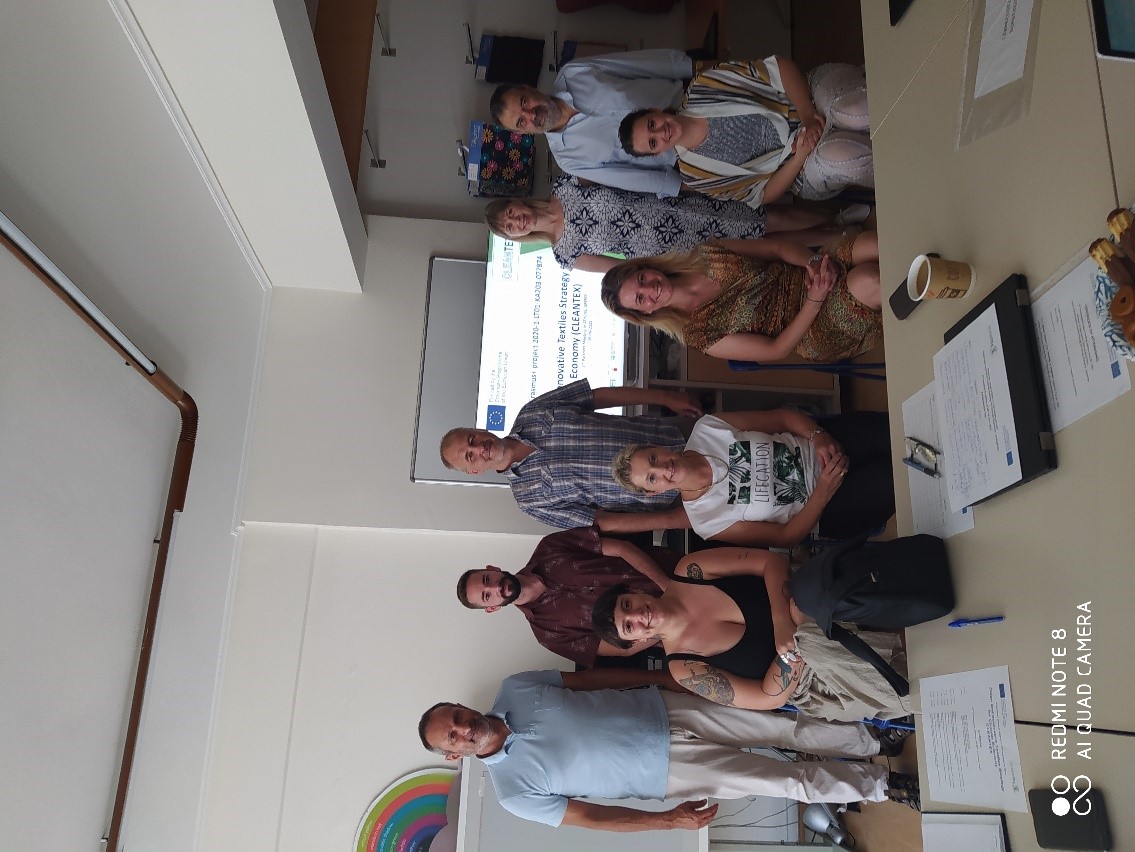 More information: info@cleantexproject.eu in https://cleantexproject.eu/
This project has been funded with support from the European Commission. This publication reflects the views only of the author, and the Commission cannot be held responsible for any use which may be made of the information contained therein.